Season 64
PRIDE AND PREJUDICE
By Kate Hamill
Based on the novel by Jane Austen
Directed by Michael J. Frohnhoefer
July 9 , 10, 16, 17, 18, 23, 24, 2021
This isn't your grandmother's Austen! Bold, surprising, boisterous, and timely, this Pride and Prejudice for a new era explores the absurdities and thrills of finding your perfect (or imperfect) match in life. Literature's greatest tale of latent love has never felt so theatrical, or so full of life than it does in this effervescent adaptation.
PRELUDE TO A KISS
By Craig Lucas
Directed by Christine Crawfis
September 10, 11, 17, 18, 19, 24, 25, 2021
When Peter, a man from a broken family, meets Rita, an insomniac bartender with no faith in the future, only one thing can happen: they fall in love and get married. Then, on the evening of their nuptials, an elderly stranger appears at the wedding reception, bearing a kiss for the new bride. In this magical story, it is a kiss that tests the boundaries of the couple's love.
A not-so-old fashioned love story. A whirlwind romance. A storybook wedding. A kiss for the bride that suddenly changes everything. Prelude explores the enduring power of love and the nature of commitment in this breathtaking and life-affirming comedy.
THE PRICE
By Arthur Miller
Directed by James Steinmeyer
November 5, 6, 12, 13, 14, 19, 20, 2021
A play about the price of furniture. In the attic of a Manhattan brownstone, filled with sheet-draped furniture, piles of books, rolled up carpets, and an old Victrola, the lives of four people converge on one late afternoon and all are changed by the encounter. One of the most personal plays by the consummate voice of the American everyman, Arthur Miller's The Price is a riveting story about the struggle to make peace with the past and create hope for the future.
SEVEN KEYS TO BALDPATE
By George M. Cohan
Based on the novel by Earl Derr Biggers
Directed by Kit Colbourn
February 4, 5, 11, 12, 13, 18, 19, 2022
One of the most successful plays of the early 20th century, George M. Cohan created a new style of play which baffled and delighted audiences when Seven Keys to Baldpate opened in 1913: a melodrama crossed with a farce tied up in a mystery. The play tells the story of a novelist, William Magee, who locks himself away in a snowbound hotel for 24 hours in an effort to win a bet with the hotel's owner that he cannot write an entire novel during his short stay. The owner assures Magee that he has the only key, but Magee will discover over the course of the evening that there are several other keys, all in the possession of a collection of quirky, crazed characters involved in an increasingly bizarre scheme to steal millions.
THE MEL BROOKS MUSICAL: YOUNG FRANKENSTEIN
Book by Mel Brooks & Thomas Meehan
Music Lyrics by Mel Brooks
Directed by Kevin Barnes
May 6, 7, 13, 14, 15, 20, 21, 22, 2022
From the creators of the Broadway sensation, The Producers, comes this monster musical comedy. Mel Brooks, adapts his legendarily funny film into a hilarious stage creation. Young Frankenstein has all the panache of the screen sensation with extra theatrical flair.  * Please Note: For mature audiences, with a sense of humor!
This project is made possible, in part, through funding from the County of Dutchess and administered by Arts Mid-Hudson.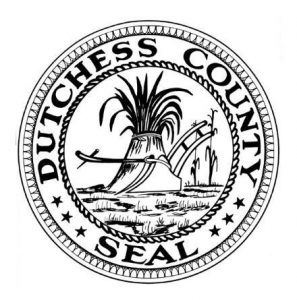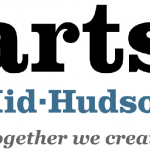 Season 64 Sponsor: