Box Office
Download Season 65 Ordering Form
Download Season 65 Brochure 2022/2023
Last updated and effective as of October 1, 2022. This policy is in effect for performances now through November 30, 2022. For performances December 1, 2022, and beyond, we anticipate an ongoing review of policies. Our schedule and policies will continue to change and evolve, please check back regularly for updates.
Please be aware of the following requirements when making your ticket purchase.
Masks Optional
Masks are strongly recommended for all audience members but are optional.
We ask that any patron who is feeling ill to please stay home and utilize our ticket exchange options. Our cast, crew and volunteers are expected to do the same.
Proof of Vaccination & Government Issued ID Required
In addition to a valid ticket, to enter the theatre:
ALL audience members MUST be fully vaccinated* and show proof of vaccination with valid ID at the time of entry into the theatre. Please make sure that all members of your party are aware of this requirement.
Patrons ages 12 and older need to be Fully Vaccinated AND present a government-issued photo ID such as a driver's license or passport. (Patrons 12-18 may use a government-issued ID or school ID, with or without a photo.)
Patrons ages 5 – 11 must provide proof of at least ONE dose of an approved vaccine at least 14 days before the performance date AND must be accompanied by an adult that meets our vaccination requirements.
Children under 5 are not permitted in the theatre.
Policies & Operation Hours
Until further notice, County Players will not be open to the general public outside of performances. Early arrival for audiences will be limited to one hour prior to performance time. Audience members must wait outside until they have been cleared for entry according to the vaccination policy. Please prepare for inclement weather as necessary.
Ticketing
All audience members must purchase tickets online or by phone (845-298-1491.)  Ticket options will be limited to mobile/digital (paperless) or print-at-home only; no printed tickets will be available for will call pick up until further notice.
*"Fully Vaccinated" means:
On the day of the performance date as shown on the valid ticket, a patron must have received (a) the second dose of an authorized 2-dose COVID-19 vaccine, or (b) the single dose of an FDA or WHO authorized 1-dose vaccine or (c) for international guests, 2 doses of any "mix and match" combination of an FDA or WHO approved COVID-19 vaccines is acceptable.
Any patron whose last vaccine dose (excluding boosters) was fewer than 14 days before the date of performance must, in addition to meeting these requirements, also present proof of (a) a negative COVID-19 PCR test within 72 hours of the performance time, or (b) a negative COVID-19 antigen test within 6 hours of performance time. At home tests will not be accepted for this purpose.
Proof of vaccination must come directly from the healthcare provider that performed the vaccination. Patrons may display proof on a smartphone or present a physical copy. New York State residents, or anyone who received a COVID-19 vaccine in New York State, may present proof through the use of the Excelsior Pass (for more details, visit: epass.ny.gov) or any other digital app.

Subscription seats for Season 65 will go on sale on February 1, 2022. 
FAQ
May I still purchase tickets through the box office?  When tickets become available, you may still purchase tickets from the box office by phone (845-298-1491), or mail or by email at info@countyplayers.org
Is there a service charge for purchasing tickets online?  There is a $1.50 per ticket service charge for tickets purchased online.  There is NO service charge for tickets purchased through the box office, phone or email.
What If I can't attend all of the performances for my subscription?  Subject to availability, tickets can be exchanged for another night by calling the box office (845-298-1491) BEFORE the night for which you have seats.
Box Office Policies
Box Office Contact: 845-298-1491
Due to Covid-restrictions our Box Office is temporarily unavailable for in-person services.
If you purchase tickets online, by phone or email, we can send you your tickets via email to be scanned at the theater.
All non-subscription tickets must be purchased as described below. We do not accept unpaid reservations.
Payment may be made in one of the following ways:
Call the Box Office at 845-298-1491 and leave a message. Purchase your ticket by using your MasterCard, VISA, AMEX or Discover Card. When you call, you will be asked to provide the following information:

your billing street address and zip code.
say and spell your full name.
quantity of tickets desired.
date you would like the tickets
a phone number where you can be reached.

Purchase your tickets by mailing a check to the Box Office.  Send to:  County Players Box Office, 2681 West Main St, Wappingers Falls, N.Y. 12590
Regrettably, there are no refunds. Exchanges can be made for another performance of the same play, pending availability, provided you contact the box office prior to your original ticket date.  A $5 per ticket exchange fee applies in some circumstances.
This project is made possible, in part, through funding from the County of Dutchess and administered by Arts Mid-Hudson.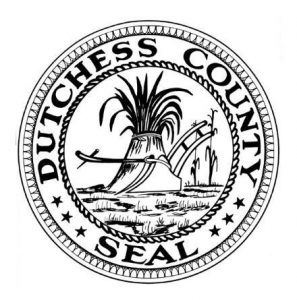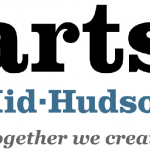 Season 65 Sponsor: