Box Office
Fall 2021 COVID-19 Protocols
As we prepare to re-open County Players to a wider audience in the fall, the safety of our audiences, volunteers and artists is our priority. To keep everyone as safe as possible, we have adjusted our operations and hours, and we will be requiring proof of COVID-19 vaccination and masks for all those who enter the Falls Theater, both audience and volunteers. Our schedule and policies will continue to change and evolve, please check back regularly for updates.
New Policies & Operation Hours
Until further notice, County Players will not be open to the general public outside of performances. Early arrival for performances will be limited to one hour prior to performance time. Audience members must wait outside until they have been cleared for entry according to the vaccination policy. Please prepare for inclement weather as necessary.
Ticketing
The County Players Box Office will only be open two hours prior to performances. We strongly encourage all audience members to purchase tickets online or by phone. Ticket options will be limited to mobile/digital or print-at-home only, as no printed tickets will be available for will call until further notice.
Masks Required
Masks will be required to enter County Players. Those who do not have a mask will be provided one. Those who refuse to wear a mask will be denied entry and will not be entitled to a refund.
Proof of Vaccination Required
Patrons will need to be fully vaccinated in order to attend a performance and must show proof of vaccination with valid ID at the time of entry into the theatre.
"Fully vaccinated" means the performance date you are attending must be: at least 14 days after your second dose of an FDA or WHO authorized two dose COVID-19 vaccine, or at least 14 days after your single dose of an FDA or WHO authorized single dose COVID-19 vaccine.
The only exception to the above will be guests under the age of 12, or those who need reasonable accommodations due to a medical condition or sincerely held religious belief that prevents vaccination. Patrons under 12 and those who need reasonable accommodations due to a medical condition or sincerely held religious belief must provide proof of at least one of the following: negative COVID-19 PCR test taken within 72 hours of the performance start time, or negative COVID-19 antigen test taken within 6 hours of the performance start time.
Eligible proof at this time includes:
Vaccination Card
Photo (on smartphone) or photo copy of vaccination card
Excelsior Pass
In addition to providing proof of vaccination (or negative test result, as applicable) in accordance with these protocols, all guests must present a government-issued photo ID such as a driver's license or passport (patrons younger than 18 may present a school photo ID).
Please be aware of these requirements when making your ticket purchase.
HOURS
Due to COVID-19 the theatre Box Office is currently closed. E-mail and phone messages will be returned by our volunteers in a timely manner.
E-mail: boxoffice@countyplayers.org
Phone: 845-298-1491
All subscription seats purchased for Season 63 will be honored for Season 64 (2021-2022). We reserve the right to move your seats if necessary to accommodate social distancing and capacity requirements.
INDIVIDUAL TICKET PRICES:
Non-musicals: $20 adults; $17 Senior 60+/Military/Children under 12
Musicals: $25 adults; $22 Senior 60+/Military/Children under 12


FAQ
May I still purchase tickets through the box office?  When tickets become available, you may still purchase tickets from the box office by phone (845-298-1491), or mail or by email at info@countyplayers.org
Is there a service charge for purchasing tickets online?  There is a $1.50 per ticket service charge for tickets purchased online.  There is NO service charge for tickets purchased through the box office, phone or email.
What If I can't attend all of the performances for my subscription?  Subject to availability, tickets can be exchanged for another night by calling the box office (845-298-1491) BEFORE the night for which you have seats.
Box Office Policies
Box Office Contact: 845-298-1491
Due to Covid-restrictions our Box Office is temporarily unavailable for in-person services.
If you purchase tickets online, by phone or email, we can send you your tickets via email to be scanned at the theater.
All non-subscription tickets must be purchased as described below. We do not accept unpaid reservations.
Payment may be made in one of the following ways:
Call the Box Office at 845-298-1491 and leave a message. Purchase your ticket by using your MasterCard, VISA, AMEX or Discover Card. When you call, you will be asked to provide the following information:

your billing street address and zip code.
say and spell your full name.
quantity of tickets desired.
date you would like the tickets
a phone number where you can be reached.

Purchase your tickets by mailing a check to the Box Office.  Send to:  County Players Box Office, 2681 West Main St, Wappingers Falls, N.Y. 12590
Regrettably, there are no refunds. Exchanges can be made for another performance of the same play, pending availability, provided you contact the box office prior to your original ticket date.  A $2 per ticket exchange fee applies in some circumstances.
This project is made possible, in part, through funding from the County of Dutchess and administered by Arts Mid-Hudson.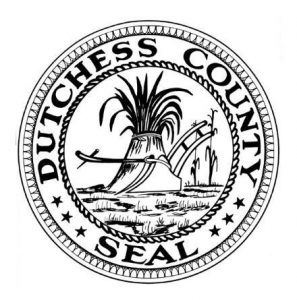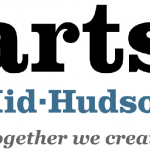 Season 64 Sponsor: